Boar stud management software
Gesipor 360 is a software for the integral management of the production of seminal doses that adapts to each user. Thanks to this software, you will be able to have the integral control of all production parameters of the Boar Stud.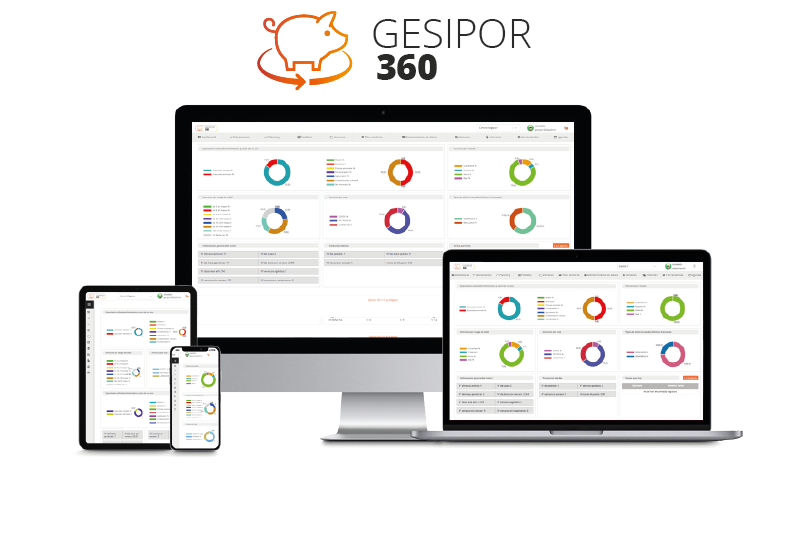 Swine Insemination Center Software features
It plans, standardizes and controls, in an easy and agile way, all the production processes of the Insemination Center.
Management software adaptable to the customer's requirements through different modules.

Simple and intuitive design for easy and faster decision making

Integration with Magapor laboratory equipment to work under the integrated Magapor system.

ODBJ connection of Gesipor 360 database to Excel for a more personalized control

Access all information from anywhere, on any device, and control production by connecting laboratory devices
Complete your Gesipor with these modules
Collection productivity reports
Control your insemination center's orders and customers

Easy assignment of orders and delivery notes to be served

Access to reports and know in real time your stock of seminal doses

Controls the transport, as well as routes and transporters
Warehouse and stock (extender, blister for seminal doses, …) management

Intervention and Traceability reports
Magapor Integrated System
Thanks to Gesipor management software you can integrate and automate all the processes involved in the production of semen doses, with accurate traceability from collection to the farm.
Do you want to know more about Magapor's integrated system? In the following video you will find the whole process explained.